Being Christian=Being maladjusted  
View all news
Posted on: 20th May 2021
I've just had quite a week of discoveries.
On 14 May, I read a Guardian article by Andy Burnham, that seemed to me to be on target - https://www.theguardian.com/.../keir-starmer-english...
In it, he talked of Manchester's success in ending rough sleeping. Interestingly, he says: 'The idea for our flagship A Bed Every Night scheme came not from a politician but from one of our faith leaders, the Rev Ian Rutherford'.
So I looked up Ian Rutherford and made an encouraging discovery: see https://www.whotway.com/PDF/Do%20Justice,%20Love%20Kindness,%20Walk%20Humbly.pdf.
Ian is a Red Letter Christian. I wasn't sure what that is, so I looked up https://redletterchristians.org.uk/- and thought, Isn't that just real Christianity?
Then on 16 May, I zoomed to the Annual Assembly of the Baptist Union and listened to Shane Claibourne giving a visionary reading of Matthew 25, through the lens of his down-to-earth practice in Christian confrontation with the darkness of guns, drugs, death penalty in the USA. https://www.youtube.com/watch?v=vkduFbZXN_Y (starts about 35 minutes in). It turns out he is president of Red Letter Christians.
He quoted Martin Luther King's call for people to be maladjusted. Talking to American psychologists in 1967 King said they rightly aimed to destroy 'destructive maladjustment'. But "There are some things concerning which we must always be maladjusted if we are to be people of goodwill. We must never adjust ourselves to racial discrimination and racial segregation. We must never adjust ourselves to religious bigotry. We must never adjust ourselves to economic conditions that take necessities from the many to give luxuries to the few. We must never adjust ourselves to the madness of militarism, and the self-defeating effects of physical violence."
Are we too well adjusted to the normalities, mediocre expectations, and complacencies of ourselves, our streets, our nation, this world, to count as Christians?
But God in Christ is making a new world, through the radical maladjustment of the Cross. So we are not to endure the darkness as though it were the tomb but live hopefully in it as the womb (Romans 8. 22ff, Ephesians 5.6-17).
Written by Haddon Willmer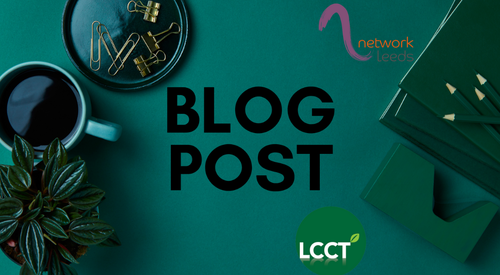 Network Leeds

News category: none