Awakening Europe Coming to Yorkshire
View all news
Posted on: 31st October 2022
Awakening Europe is stirring a movement across Europe of people who are "Hungry for Jesus, and hungry to give Him away." Awakening Europe is a group of people who come together from various countries and places around the world with different backgrounds and church experiences. They are united in Jesus and want to see believers awaken with passion, and the lost come to know Jesus.
In November Awakening Europe is coming to Yorkshire for the first time. Six passionate team members :-
Lukas Ploetz

Johanna Kämpf

Anni Stöppler

Svenja Schadt

Willi Wall

Tamar Hacker
are flying across Europe to come and share what God has put on their heart. While they are here they will equip people to be able to share their faith; something that is not just for the evangelist but for every believer. They will encourage through worship nights, revival events, passion for worship, and for the presence of God.
The last few years have been tough for us all. Many are weary, or have felt isolated or alone, but God is stirring something. It's already happening in many parts of Europe with many being saved. It's exciting that a team of young people would be willing to come, encourage and be part of the awakening happening here in Yorkshire. They are coming, the question is will you be a part of it too?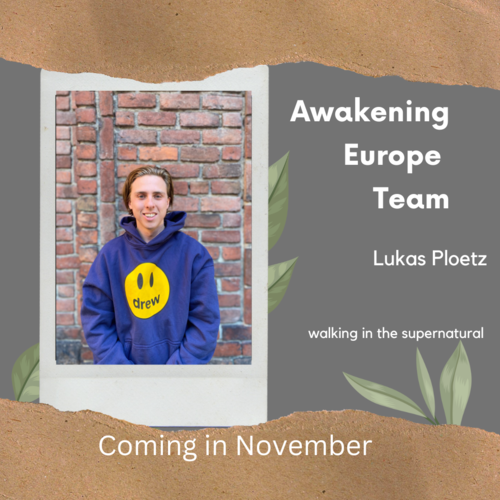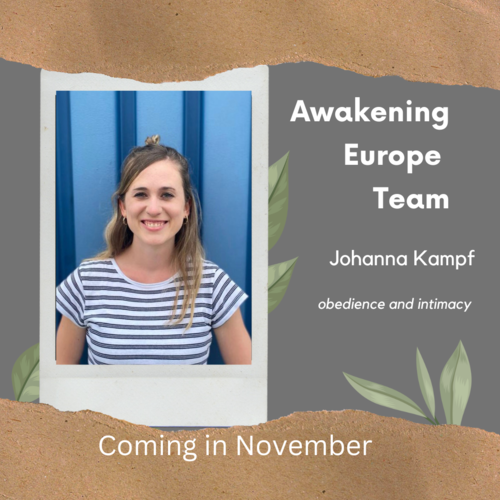 News website

07557967889

Website

Facebook

Twitter

Liz Gregg

News category: General