After 58 Years, Church flag is restored at St Saviour's parish Leeds
View all news
Posted on: 21st September 2022
After an absence of 58 years, a little bit of history has been restored to St Saviour's Church in the Parish of Richmond Hill, Leeds.
Dr Hook, the pioneer Vicar of Leeds, who played his part in the establishment of St Saviour's via his friendship with the Oxford Professor, Edward Pusey, soon came to regret the presence of this church in the parish.
The vicar and his colleagues placed a large gilt cross on the top of the flag pole as a demonstration of what exactly the church stood for.
Read more about the history of the flag here.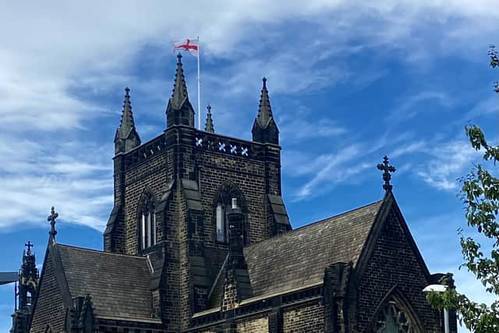 Network Leeds

News category: General