Thursday, 23rd February: 10:00am - Friday, 7th April: 4:00pm

Bradford Cathedral, 1 Stott Hill, Bradford, BD1 4EH
The painting, however, is surprising and jarring. It is both realistic and surreal. It is muted and dark but with splashes of colour. There are expected figures alongside anachronistic objects. It is an expression of an artist wrestling to make sense of his subject.
The painting is accompanied by the story of the artist's evolution of the piece and, so, the process becomes just as important as the final piece.
The exhibition is open during the Cathedral's regular opening times, and around services.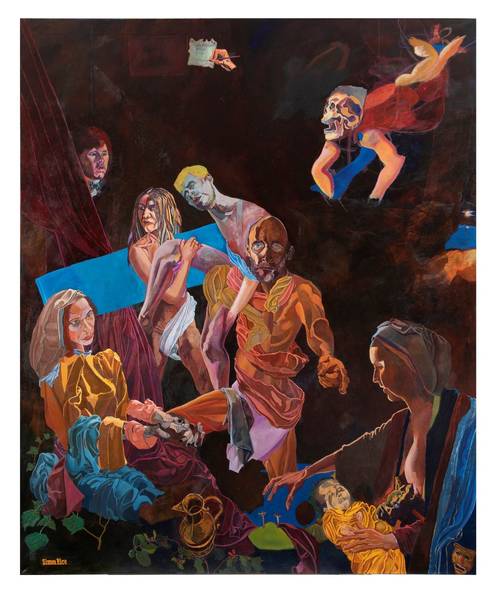 Event website

01274777720

Website

Facebook

Twitter

Posted by: Philip Lickley

Event category: Arts