Monday, 24th July: 10:00am - 11:00am

Online, LS1 1AA
Voluntary Action Leeds in partnership with Leeds Safeguarding Children Partnership invites you to attend our online " Safeguarding in Faith Communities" webinar hosted by Farzana Jabar, Project Worker Safeguarding in Faith Communities.
This online webinar is open to leaders, staff, volunteers and designated safeguarding leads of faith organisations. Join us to find out how we can support your organisation to develop it's safeguarding practice, to access free training and be involved in bring safeguarding at the heart of the work we all do.
Please share details of the session with the people you directly work with including partners to enable us to expand our reach as far as possible together!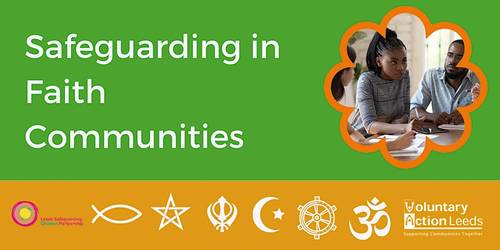 Event website

Posted by: Network Leeds

Event category: General