Friday, 7th April: 7:00pm - 8:00pm

Leeds Minster, 2-6 Kirkgate, LEEDS, West Yorkshire, LS2 7DJ
Penthos - a new Requiem was written and first performed in Leeds in 2018 to bring a suitably penitent note to the 1918 Armistice Centenary celebrations. A second performance planned for Good Friday 2020 had to be postponed because of Covid. So here we are in 2023, with another war raging in Europe, increasing hostility towards refugees, and a divided and unequal society. How should we respond ? The visionary poetry and powerful music of this moving meditation can help us, making for a meaningful conclusion to our Lenten preparationsas we seek and receive God's love and forgiveness. Find out more...
Tickets cost £15, but are free to U18s and Full Time Students.
The Requiem will be sung and played by St. Peter's Singers and the National Festival Orchestra, directed by Alexander Woodrow.
Hannah Stone is an acclaimed poet and holds the post of poet-theologian at Leeds Church Institute. Matthew Oglesby is a singer and composer. Both are very active in Leeds' cultural life and are members of St Peter's Singers.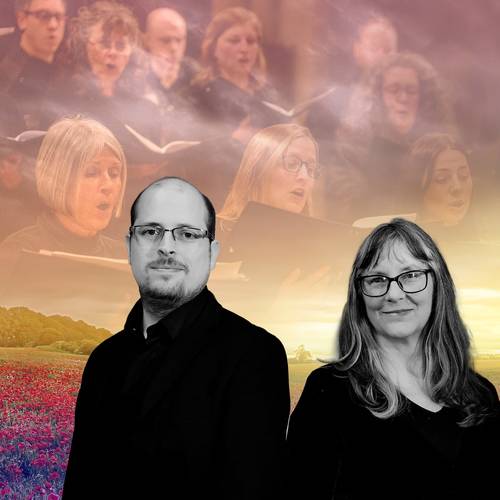 Event website

View event flyer

01132452036

Website

Posted by: Quentin Brown

Event category: Music