Tuesday, 20th March: 7:00pm - 8:30pm

Mill Hill Chapel, City Square, Leeds, LS1 5EB
This is only presentation of the 2018 Romero Lecture in Yorkshire. This year the lecture is being given by Ruben Zamora.
Ruben Zamora is the former El Salvadoran representative at the United Nations and Ambassador to the USA and has held several key posts in El Salvador. He is currently an advisor to the Ministry of Foreign Affairs.
This is a rare opportunity to hear from a prominent diplomat and politician about the importance of Blessed Oscar Romero, the former archbishop of San Slavador who was assassinated in 1979, in the life of the people of El Salvador.
This lecture is free to attend but registration for the event via Eventbrite would really be appreciated.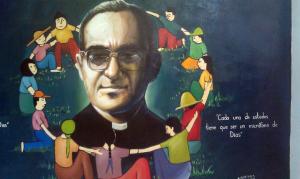 07889466788

Website

Facebook

Posted by: Network Leeds

Event category: General