Wednesday, 19th April: 1:00pm - 2:00pm

Leeds Church Institute, 43 The Calls, Leeds, LS2 7EY
Pippa has a long association with Leeds Church Institute, with whom she ran a series of "Wild City Retreats", bringing nature into the heart of the city, at Meanwood Valley Urban Farm.
She newly discovered creativity in her fifties, in a mid-life shift to an Art & Design degree at Bradford College, and went on to practice art psychotherapy in acute mental health settings.
For more information and to book your free place, click here.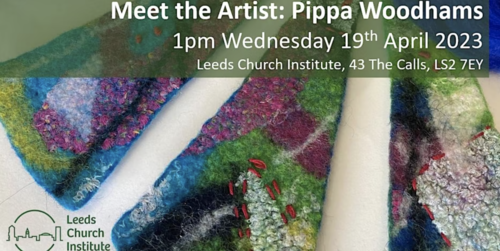 0113 2454700

Website

Facebook

Twitter

Posted by: Network Leeds

Event category: General