Love Your Burial Ground Week with Churches Count on Nature 2023
View calendarView all events

Saturday, 3rd June - Sunday, 11th June

Nation wide, LS1 1AA
If you are wanting to run an event as part of the week in June, please register your event here so it can appear on our list and map, and don't forget to visit our Resources page for ideas to help make a success of your event. The map here will show you the events listed around you.
Caring for God's Acre has been encouraging all who help to look after churchyards, chapel yards, and cemeteries to celebrate these fantastic places in the lovely month of June – in any way you choose. We've seen history talks, picnics, and even abseiling teddy bears!
If you want to start counting wildlife NOW – visit this page to find out how to get going and how to share your records all year round. Churches Count on Nature is part of Love Your Burial Ground Week, focusing on the brilliant wildlife to be found in churchyards and chapel yards. It is a joint initiative promoted by Caring for God's Acre, the Church of England, the Church in Wales and A Rocha UK.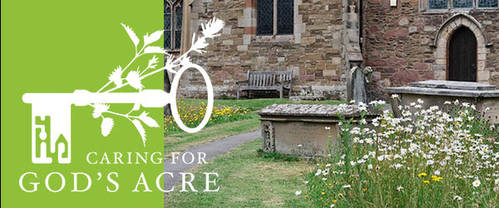 Event website

Posted by: Network Leeds

Event category: General