Love Your Burial Ground week and Churches Count on Nature 2023
View calendarView all events

Tuesday, 16th May: 2:00pm - 3:30pm

Online, LS1 1AA
In the run up to Love Your Burial Ground week and Churches Count on Nature 2023 please join our Director, Harriet Carty for this webinar on burial grounds, their wonderful wildlife and how you can help to record what species are present. We will learn why and how to make a biological record and why that is more fun than it sounds! We'll also look at where the records go and how they can be used when deciding how to care for burial grounds, making them as welcoming as possible for both nature and people. Harriet has been working with partner organisations to investigate the link between a well-managed churchyard or cemetery, brimming with species, and the carbon that it stores, so will report back on recent findings.
Background
Love your Burial Ground Week is a celebratory week which has been running for many years. Caring for God's Acre has been encouraging all who help to look after churchyards, chapel yards and cemeteries to celebrate these fantastic places in the lovely month of June – in any way you choose. We've seen history talks, picnics and even abseiling teddy bears!
Churches Count on Nature 2023 is part of Love Your Burial Ground Week, focusing on the brilliant wildlife to be found in churchyards and chapel yards. It is a is a joint initiative promoted by Caring for God's Acre, the Church of England, the Church in Wales and A Rocha UK.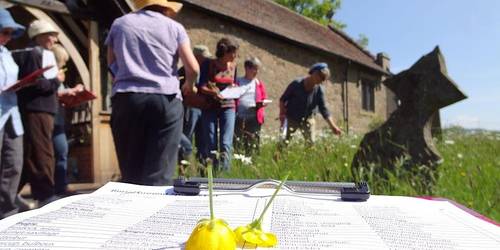 Event website

Posted by: Network Leeds

Event category: General