Thursday, 11th May: 7:00pm - 9:00pm

Holy Trinity Church, Boar Lane, Leeds, LS1 6HW
In 2023, LICC are continuing their tour of UK cities to show how living as disciples of Jesus can transform the way we see our daily life and work – and explore how we can partner together to make a difference at this pivotal moment in our culture.
The evening will begin with refreshments. After that, there are stories, research, videos, online voting, and interviews – capturing the essence of what we do, and explaining how we can serve you and your church as you seek to be authentic disciples of Jesus, right where you are.
Please sign up here for the Leeds event, to let us know you will be there.
We'd love to see you!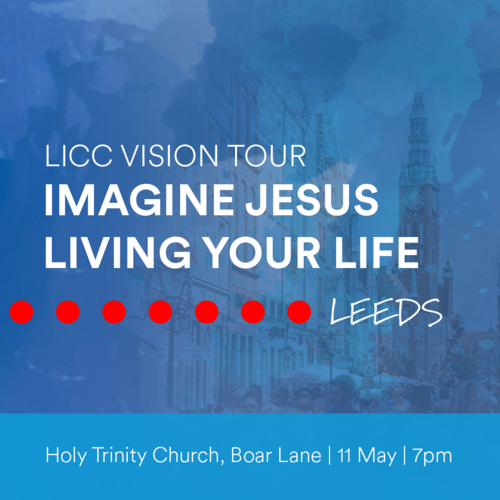 Event website

View event flyer

Website

Facebook

Posted by: Laura Best

Event category: General