Monday, 9th October

St George's Centre, LS1 3br
Designed for those new to schools work, this course is aimed at schools workers and church-based youth and children's workers – both paid and unpaid – as we create space for learning, conversation, and networking. Join us to be equipped and encouraged as you explore schools work in a way that's relevant for your community. Our training days will feature sessions on:
collective worship

clubs

year-round support

how to serve your school well

the key to developing local partnerships

ensuring a relational and long-term approach
We look forward to seeing you there!
While this training is presented free we are asking for a £10 contribution towards booking the venue. Light refreshments will be provided but delegates are encouraged to bring a packed lunch
Find out more here
Or book your space via Eventbrite Introduction to Schools Ministry Training Tickets, Mon 9 Oct 2023 at 10:00 | Eventbrite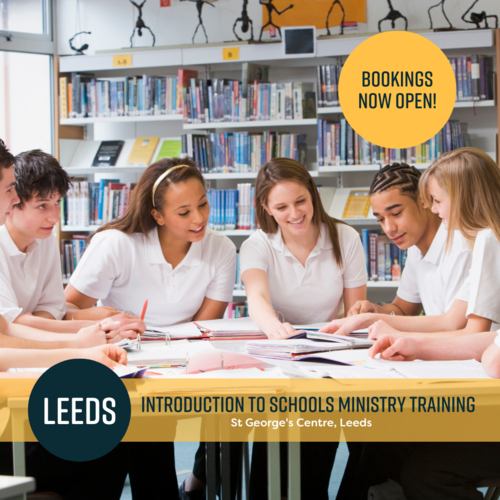 Event website

Posted by: Claire Baines

Event category: Training