Sunday, 12th November - Sunday, 19th November

BD1 4EH
The Revd Canon Hilary Barber, Vicar of Halifax Minster and Co-Chair of the Interfaith Network for the UK, which leads on the week, said: "National Interfaith Week brings faith communities across our nation together as we celebrate the role that faith plays in our society today.
"The recent Pandemic and Cost of Living Crises have shown the enormous contribution that the faith communities bring to the rich life we enjoy in this country, looking out for the poor and oppressed, responding to crises, including the emergency climate crises, and binding communities through social cohesion, especially at times of celebration as well as times of challenge.
"Building religious literacy and respect for each other are key themes for Interfaith Week, which are needed more than ever as the world looks ever more vulnerable".
There will be events marking Interfaith Week taking place across the Diocese of Leeds, including:
'Roses for Peace' in towns across Kirklees - faith communities will be coming together to hand out individual roses to members of the public with a message of peace on a tag.

'Faith and Friendship' walks - visiting churches, mosques, gurdwaras and mandirs, in Huddersfield.

'Light for Leeds' - an afternoon of activities, music, food, meditation and reflection at Abbey House Museum in Kirkstall featuring representatives of both religious and non-religious beliefs and value systems.

'Interfaith, Inclusion and Gender' – the Revd Suzanne Vernon-Yorke will be at Bradford Cathedral, sharing findings from her PHD research with interfaith practitioners in the UK, and considering the implications for interfaith practice.
For further information on any of the above events please contact our Interfaith Adviser, the Revd Jenny Ramsden, on jenny.ramsden@leeds.anglican.org.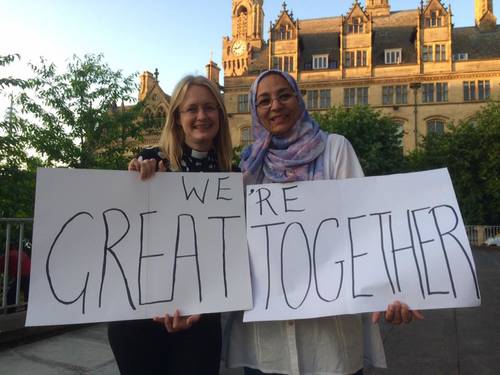 Event website

Website

Twitter

Posted by: Network Leeds

Event category: General