Saturday, 5th May: 10:30am - 12:30pm

The Glory Centre, 4 Berking Avenue, Leeds, LS9 9LF
God created you to be beautiful, for His glory. He has a crown of beauty for each one of us.
No matter what your past; God has a plan to create beauty in and through your life and make you radiate His glory. He will give you 'Beauty for ashes; joy for mourning; and praise for heaviness'.
Join us, ladies, for this special time to freely enjoy God's presence, receive His word to our hearts and be transformed by His amazing love!
Doors open 10 am, you will be welcomed with cup cakes and coffee (well what ladies event would be complete without them?!).
There is no charge and all are welcome - so invite your friends. See you all there xxx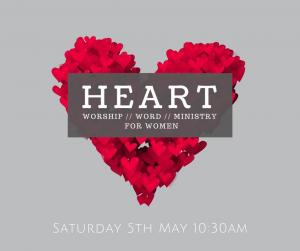 Event website

07500836763

Website

Facebook

Posted by: Fiona Liston

Event category: General