Wednesday, 2nd November: 7:30pm - 8:30pm

Bradford Cathedral, 1 Stott Hill, Bradford, BD1 4AE
During the Eucharist, we shall be reading out the names of those known to us who have died. Should you wish a dearly departed loved one to be named at this service you can request this either by writing their name on the physical list that is presently in the Cathedral, or alternatively, you can use this link:
https://bradfordcathedral.churchsuite.co.uk/forms/hn2rjeet
You are, of course, warmly invited to join us in the Cathedral on Tuesday, November 2nd at 7.30pm as we reflect on both our personal experiences of bereavement, and also the sadness and grief the pandemic has brought to all our lives. However, just as vitally, we shall do this in the context of our faith and hope in the death and resurrection of Our Lord Jesus Christ.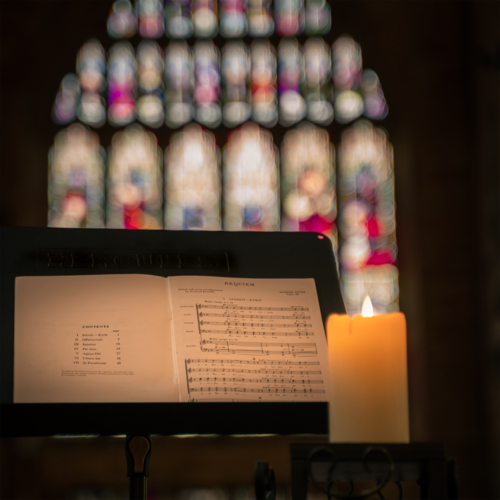 Event website

01274777720

Website

Facebook

Twitter

Posted by: Philip Lickley

Event category: Prayer