Thursday, 23rd March: 6:00pm - 7:00pm

Holy Trinity Church, Boar Lane, Leeds, LS1 6HW
If you work in, or have an interest in, digital and media then you are warmly welcomed to join us on the 23rd March for our second Christians in media and digital event. We're thrilled that Paul Airy (www.beyondtheenvelope.co.uk) will be presenting our very first member spotlight talk. He's given it a title of: The story of how my faith influenced my career (and vice-versa!)
If you were to check out Paul's Twitter profile you'd see that the first three words of his bio are 'Follower of Jesus.' By following Jesus and being obedient to Him, Paul has found himself working as a Creative Artworker, Book Designer, Graphic Designer, Illustrator, Artist, Web Designer & Developer, Email Designer & Developer, Accessibility & Usability Consultant, Author and even Speaker!
In this member spotlight talk, Paul will tell us how, as a follower of Jesus, he has found himself in these roles and how through them, he's overcome challenges and embraced opportunities that have led him to do things and go places he never imagined himself doing and going.
Presently, Paul is an Email Designer and Developer. He's passionate about creating emails that are easy for people to read and easy to respond to, and helping other people do the same. To this end, he's written and spoken about making emails more accessible and WCAG conformant and, in doing so, has helped many companies elevate their customers email experience. He's the author and designer of his book, 'A Type of Email – a book to help you work with HTML typography in email', and the author, designer and developer of his own email newsletter, Type E: – both published through his company, Beyond the Envelope
.
Intriged? We hope you'll pop this event in your diary and join us on the 23rd. We'd also really appreciate it if you were able to share the details of this event on your social media profiles and invite those to whom you think would appreciate this kind of thing.
Christians in Media and Digital has an active Facebook group for all those who work in the media and digital industries, or have a Christian ministry connected with these spheres, or simply love digital and media and are a Christian. You also need to be based in Leeds or the immediate surrounding cities and towns. Find it here and request to join: www.facebook.com/groups/christiansinmediaanddigital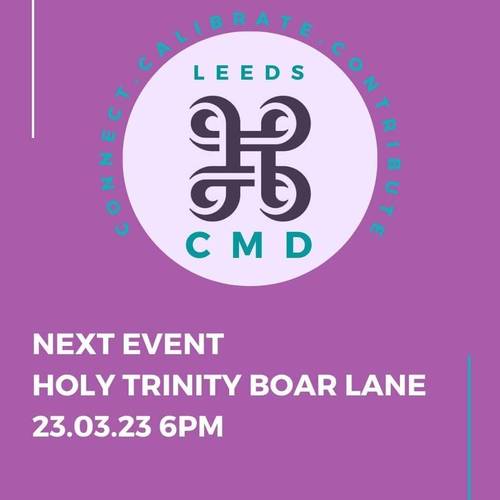 Event website

Posted by: Mark Kelly

Event category: Resource promotion