Friday, 14th July: 7:30pm - 8:30pm

Soldier's Field (East) , Roundhay Park , Princes Avenue, Leeds, LS8 1JX
Children's Day: Reimagined is a free, family-friendly event in Roundhay Park, celebrating the children of Leeds.
Inspired by the Children's Day event of the past and boldly reimagined for the future, our event has been co-created by Fevered Sleep, the Young Creatives (11 young people aged 8-14 from across the city) and over 1000 Leeds school children.
Throughout the day, these children will come together to build and design the site, including an epic installation of the thousands of banners they've created - banners expressing their hopes, dreams, and demands. They will then invite their family, friends, and the public to join from 7.30pm for food, films, and speeches.
If your child is taking part in the event through their school, you will receive specific information on timings from their school that may differ from the above.
Come along to be inspired by films and spoken word, taste some of the best local plant-based food and drink, and explore an innovative site created by 8-11 year olds. The day will end with thousands of children coming together to perform a song that was created by the Young Creatives.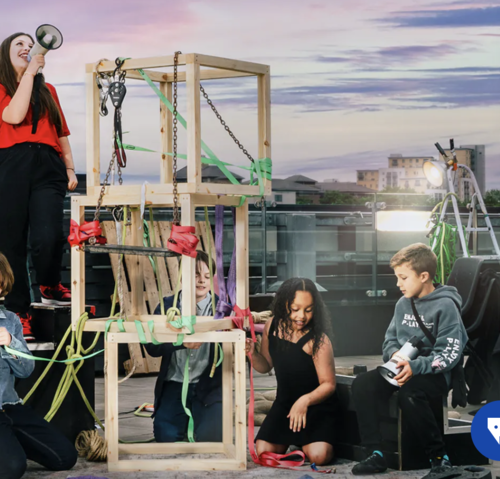 Posted by: Network Leeds

Event category: General