Saturday, 9th May: 6:00am - Thursday, 31st December: 11:59pm

BD10 8SA
Series available on YouTube from Sat May 9th 2020
Further to our earlier email concerning the Bradford Keswick Spring Series, please note, arrangements, of necessity, will be different this year because of Covid19.
To that end, we are pleased to confirm that, this year, we are making all FOUR talks available on a site called 'Bradford Keswick' on YouTube from May 9th 2020 which can be viewed at any time.
The direct link to this site is:- https://www.youtube.com/channel/UC_MwCdrIteAn5hzbX48iZMQ
The topic for the series, which is very relevant in the challenging times we are called to live and serve in is -

'Faithful Living in a Hostile World' based on 1st and 2nd Peter.
looking at Hope, Mission, Truth and Holiness in a hostile world
We welcome as our Guest Speaker John Stevens who is the National Director of FIEC*, a Pastor and who also a teacher at Oak Hill Theological College and on the Cornhill Training Course.
A copy poster [electronic] is attached which we trust you will be able to distribute amongst your church fellowship and other contacts.
Once again we extend a warm invitation to you and your fellowship to take the opportunity to view these talks and trust they will be a blessing and encouragement. If you do have any queries, however, then don't hesitate to contact me.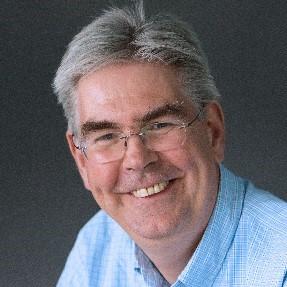 View event flyer

Posted by: Network Leeds

Event category: General