Saturday, 26th November: 10:00am - 3:30pm

Holme church, Madison avene, Bradford, Bd4 9RY
Awakening Europe Training day 10-3.30pm
A day of equipping and activation
This is live in Bradford
The morning will be seminars by the awakening europe team and in the afternoon we will go out onto the streets of Bradford to pour out what we have learnt. Finishing with some time of testimony.
Everyone is then invited to join us for the Revival worship and encounter night.
Live worship by Cath and Angus
This day training will have a number of seminars done by the Awakening Europe team on topics. Meet the team below.
Awakening Europe have a vision to see millions come to Christ across
Europe. They have done large events in many places in Europe and have
seen thousands already turn to Jesus. The
Awakening Europe Team is united under the name of Jesus. They come from
various places around the world and from different work and church
backgrounds, but they have all caught the heart of the Father for Europe.
Dead religion has lulled so many to sleep through a life defined by
indifference and powerlessness, but Heaven desires for believers to be
fully alive walking in the power of the Gospel through the Holy Spirit. They are hungry for Jesus, and are hungry to give Him away – to both
the lost and the church of Europe.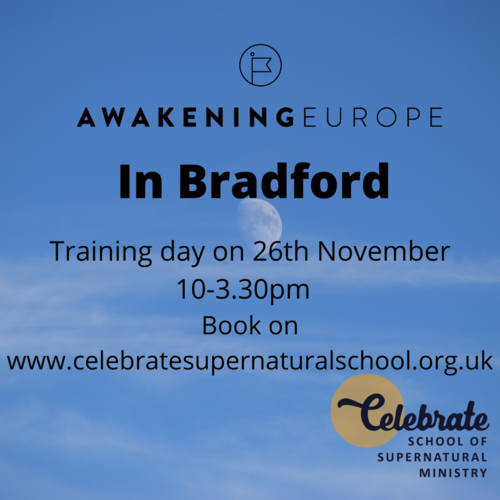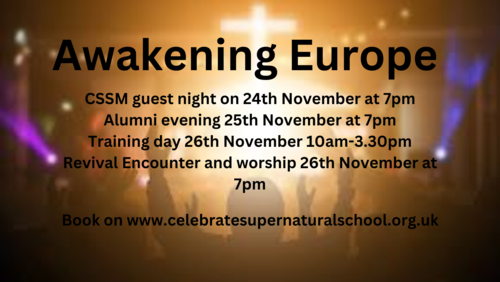 Event website

View event flyer

07557967889

Website

Facebook

Twitter

Posted by: Liz Gregg

Event category: General