Saturday, 14th April: 3:00pm - 6:00pm

Vanilla One Coffee Shop, Corn Exchange, LS1 7BR
There is now a new style of cafe in town! Instead of offering food and beverages, Arc Spirit Cafe offers 'treatments' that will nourish your spirit and heal your soul.
We offer free :
- spiritual reading (prophetic words),
- physical healing,
- dream interpretation,
- spiritual detox and
- peace encounters to the general public.
(Please see attached leaflet for details.)
Many people are searching for genuine spirituality and they are turning to psychics, mediums and the occult. We are bringing God back into public places and are offering people opportunities to experience that Jesus is real and He is very good.
Arc Spirit Cafe is where non-Christians and Christians can come and encounter the goodness of God in tangible ways.
Last week at Arc Spirit Cafe @ Cielo York Place, a lady with long term back pain came for prayer. She has been pain free since.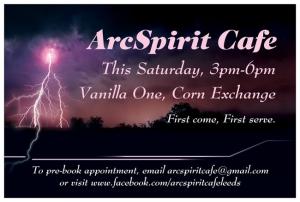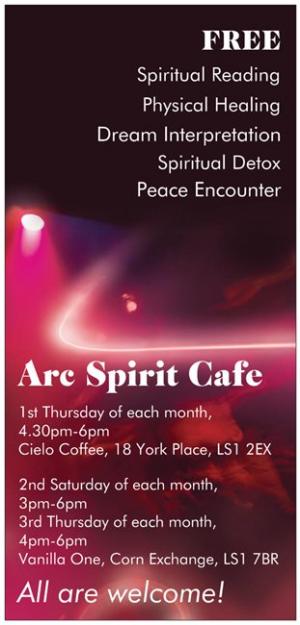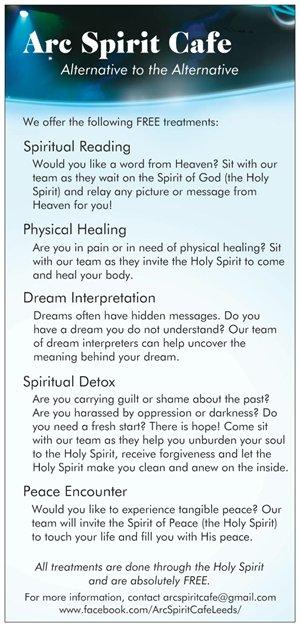 Event website

View event flyer

Posted by: Lydia Haines

Event category: General