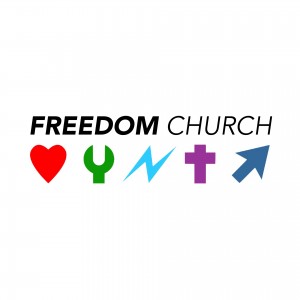 We're here to encourage, inform, teach and preach, challenge, provoke thinking and spread the good news of Jesus! Check us out www.myfreedom.church and subscribe to our podcast: http://bit.ly/cclpodcast

We do not have a formal 'statement of faith', but we very much adhere to the statements of 'Loved, Equipped, Empowered, Devoted, Sent' (which you can find on our website) as a way of living out our lives in accordance with God's will. We are also drawn to the Evangelical Alliance's Basis of Faith as a more traditional list of adherence and beliefs. The EA also list on the same page something they call the Evangelical Relationships Commitment, and to this we also willingly adhere.

We are encouraged by the growing desire for unity among God's people in Leeds to impact the city with the life-changing love of Christ and His kingdom rule. We are praying with, communicating with, loving and working together with our brothers and sisters across the city, so that we will come to prophetically model that full unity of His people that Jesus prayed for.

Service times
Sunday: 10:30am-12:15pm

Address
All Saints School, Cross Aysgarth Mount, Leeds, LS9 9AD, United Kingdom
Get directions to Freedom Church

There is disabled access and provision at Freedom Church.

Denomination: Other

Website

Contact: Lisa Airy

Facebook

Twitter
Projects linked to Freedom Church

Messy Church

Stay & Play

Connect

Network Leeds is a vital and refreshing source of information and is a critical link connecting many organisations and people across the city