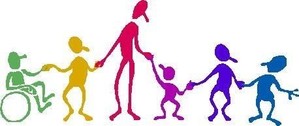 Followers of Jesus seeking to love God, love one another & love the world.

Our goal is to be disciples who make disciples.
Whatever your setting we want to help you to follow Jesus and to share thay journey with others around you.

We are a small but diverse community from all walks of life;
Amongst us are there are people who are long term unemployed and others who are professionals. Some have learning difficulties, disablities, mental health problems or chronic pain. Our church family includes addicts, ex-cons, people seeking asylum, children, young people and the retired.

If you're looking for a church that engages with real life here we are.

We have strong links with various church communities - our local Churches Together group in East Leeds, the Yorkshire Baptist Association and Biglife Disciple Making Movement. We are part of the New Wine Network and run a small charity called Connecting Crossgates.

We love East Leeds.

Service times
Wednesday: 7:00pm-9:30pm
Friday: 11:00am-1:00pm

Address
We meet in various homes and community spaces , LS15 8DU
Get directions to Crossgates Community

There is disabled access and provision at Crossgates Community.
Latest news from Crossgates Community
Growing as a Follower of Jesus

Posted on: 13th December 2022

Stories and training on how to be a disciple who makes disciples.
Latest events from Crossgates Community
21
JanGrowing as a follower of Jesus

Strories and training on "How to become a disciple who makes disciples" with Christians from across denominations.

Denomination: Baptist

07985035125

Website

Contact: Kären or Jonathan Gray

Facebook