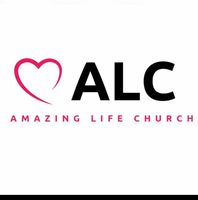 Amazing Life Church (ALC) has been commissioned to carry the cup of salvation all over the world. Our mission is to guide people of all backgrounds into a personal relationship with Jesus Christ. Our pursuit is power evangelism; through the demonstration of the power in the blood of Jesus.
Amazing Life is a place of help, hope, empowerment and opportunities. ALC is a church where you will feel loved, accepted and welcomed and the atmosphere is friendly and casual. We are a ministry full of vision and we have passion to win souls.
We welcome you to visit us in person or online via Facebook, YouTube or Instagram.
We meet every Sunday face to face from 10.30 to 12.30. We have online prayer meetings every Wednesday at 8.00pm. We also have H.O.W (hour of worship) programme face to face on each last Friday of every month start from 8.00pm. ALC is not just a church and ministry, but a living body of believers and we look forward to meeting you!

Service times
Sunday: 10:30am-12:30pm
Wednesday: 8:00pm-9:30pm
Sunday:

Address
63 Whitfield Gardens, Hunslet, Leeds, Leeds, West Yorkshire, LS10 2QD
Get directions to Amazing Life Church Limited

There is disabled access and provision at Amazing Life Church Limited.

Denomination: Other

Contact: Pastor Toyo

Facebook