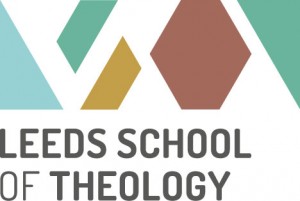 The Leeds School of Theology is open to all and is an exciting opportunity for anyone wanting to gain a greater knowledge of God, Scripture and theology. Our courses aim to equip, empower and inspire students to think theologically and to read, study and apply God's Word in a deeper and life transforming way. They are accessible to everyone; simple enough to be grasped, yet deep enough to be challenging. Students are encouraged to ask questions, challenge assumptions and think for themselves. LSoT provides a safe and nurturing environment in which students can have their thinking stretched, grapple with issues and grow in their faith.

What courses does LSoT offer?
LSoT provides theological education through three different courses.
1) Our Dayschool offers theological training spread over three years. This course covers 'Foundations in Christian Theology' in Years One and Two and 'Advanced New Testament Studies' in Year Three. This course runs from January to November and is spread over ten Saturday sessions, one a month with a break in August and December.

2) Our Nightschool offers a one-year course covering 'Foundations in Christian Theology'. This course runs from September to July over 20 Monday evening sessions. It follows the academic calendar with breaks for Half Terms, Christmas and Easter.

3) Our Advanced Leadership course equips leaders to minister in their contexts fruitfully and for the long haul. This course runs over ten evening sessions with a mixture of face-to-face and on-line sessions. This course is invite only.


Address
St George's Centre, 60 Great George Street, Leeds, West Yorkshire LS1 3DL, United Kingdom
Get directions to Leeds School of Theology

There is disabled access and provision at Leeds School of Theology.
Latest news from Leeds School of Theology
Register for the 2020 Leeds School of Theology Nightschool and Margins Course

Invest in your relationship with God, invest in healthy theology

Category: Training

Website

Contact: David Horsfall

Facebook
Churches linked to Leeds School of Theology

St George's Church

Mosaic Church

Through Network Leeds advertising, Joanna has recruited a fantastic Volunteer coordinator. Network Leeds continues to connect people in the city!