The man behind the mobile phone: Sir Edward Appleton - Bradford's Nobel Prize Winner
View all news
Posted on: 3rd May 2022
The 'Monday Fellowship' group meets for a monthly get together at Bradford Cathedral, and to enjoy a talk from a different guest speaker each month
On Monday 9th May 2022 the monthly Monday Fellowship talks continue, with Dianne Excell talking all about Sir Edward Appleton - Bradford's Nobel Prize Winner.
Dianne Excell says about Sir Edward Appleton:
"He was perhaps the greatest scientist to have come from Bradford. He won the Nobel Prize for Physics, laid the foundations for international wireless communications and made lasting contributions to our understanding of the Sun and the earth's atmosphere.
"Yet it is doubtful whether anyone using a mobile phone in Bradford realises how someone from their city had a major part in the science behind this technology.
"The talk aims to tell the story of the man behind the discoveries."
The Monday Fellowship group meet on the second Monday of every month at 2pm, in the de Lacy Centre at Bradford Cathedral, to catch up with each other over tea, coffee and cake, alongside enjoying a talk from a guest speaker.
Future talks in 2022 cover a wide range of themes including 'Northern Churches' (June); 'Armenia: The first officially Christian nation?' (July); and 'William Scoresby: Arctic Explorer, Whaler, Renowned Scientist, Social Reformer and Vicar of Bradford Parish Church, 1839 - 1846' (October).
In November there will be a presentation from Tricia Restorick, President of the Bradford WW1 Group alongside more social-style gatherings, with a strawberry tea in August, and a Christmas-themed gathering in the final meeting of the year.
Alongside the social side and the talks, there is also space for prayer and a hymn at the monthly meeting.
Maggie Myers, Director of Education and Visitors and organiser of the 'Monday Fellowship' says:
"The Monday Fellowship is open to all, whether you wish to attend on a monthly basis or whether one of the monthly talks takes your fancy and you want to come as a one-off, or dip in and out during the year. The programme is as varied as possible and the only criterion for talks is that they are on interesting subjects!
"We are so pleased to be able to offer a full programme this year after the disruption of the last two years and we believe we have a very interesting set of talks for our current programme. So, if you are after stimulation, coupled with a warm welcome and refreshment, we would love to see you at Monday Fellowship!"
The Bradford Cathedral 'Monday Fellowship' group meets on the second Monday of each month at 2pm at the de Lacy Centre, in the grounds of Bradford Cathedral, and each meeting lasts around 90 minutes. For more information, and for the full programme of talks and speakers, please visit the Bradford Cathedral website.
This rest of this year's programme in full:
May 9th: Dianne Excell: Sir Edward Appleton - Bradford's Nobel Prize Winner
June 13th: William Thackray (retired vicar): Northern Churches
July 11th: John Wright: Armenia: The first officially Christian nation?
August 8th: Summer Fellowship Strawberry Tea
September 12th: Canon Mandy: Title TBC
October 10th: Maggie Myers: William Scoresby: Arctic Explorer, Whaler, Renowned Scientist, Social Reformer and Vicar of Bradford Parish Church, 1839 - 1846
November 14th: Tricia Restorick: Bradford WW1 Group
December 12th: Christmas Fellowship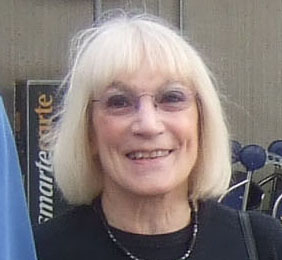 News website

01274777720

Website

Facebook

Twitter

Philip Lickley

News category: Blogs