Posted on: 18th July 2022
Our free holiday drop in days are back for this summer
lots of fun planned.
Suitable for any age not just little ones - bring your teens and pre-teens down for some board game fun or Table Tennis & Fusebol. Adults are welcome to play too of course.
The ever popular baking & refreshments will also be available.
Mondays and Thurday's 10am - 4pm starting Thursday 28th July - THursday 1st September at St Edmunds Roundhay, Lidgeet Park road, Roundhay, LS8 1JN.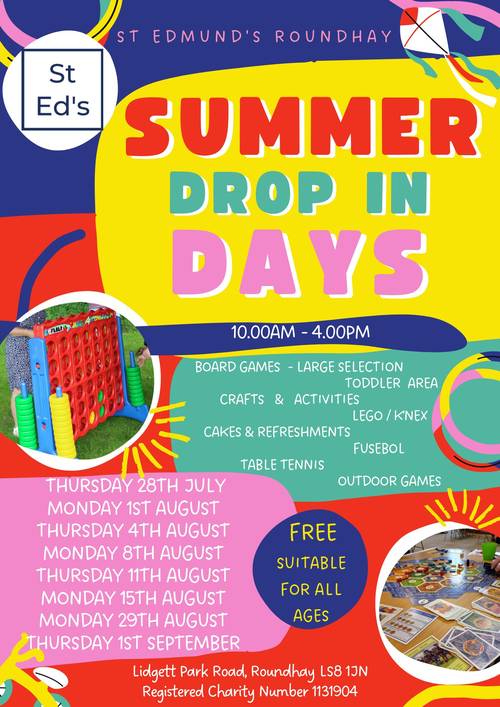 News website

Network Leeds

News category: Children, Youth