Bierley school discovers the enchantment of music at Bradford Cathedral Organ Recital
View all news
Posted on: 19th May 2022
Bradford Cathedral's Director of Music Alexander Berry talks to the year five pupils all about the organ, and music at the Cathedral
On Wednesday 11th May a year five class from St. John's Church of England Primary School, part of the Bradford Diocesan Academies Trust (BDAT), visited Bradford Cathedral to experience one of their weekly Wednesday@One organ recitals, as well as learning more about the instrument from members of the music department.
Organist Paul Trepte was the visiting organist that week, and the recital concluded with the Cathedral's Director of Music talking about the organ, and there was even the chance for the pupils to have some hands-on time with the instrument.
Graham Thorpe, Assistant Director of Music, said:
"The afternoon was a remarkable success! The children were absolutely fabulous: they loved the recital, and really enjoyed seeing the organ afterwards."
Moneeba Sadiq, the class's teacher at St. John's, said:
"Year 5 had the most amazing experience at Bradford Cathedral. The children were given the opportunity to see the organ up close, as well as being given the chance to play it. They said that the organ recital was fantastic, especially the music from the Italian composer.
"They were fascinated by how complicated the organ looked and appreciated how this would have been difficult to play. They found it interesting that the organ could be played with both hands and feet. They were all extremely grateful for the once in a lifetime opportunity to play it.
"From my point of view as the class teacher, I would like to say how lovely it was for the children to have a safe space where they could be themselves. The Bradford Cathedral staff were really helpful, and the children were free to ask questions."
Paul Trepte, the guest organist at that week's recital, said:
"I had the privilege of playing a very special organ recital this month, with 30 or so young children - including some of the current choristers – coming along. It was an unusual and praiseworthy thing to happen - and such a feather in the Cathedral's cap.
"The excellent team of cathedral musicians deserve much credit for encouraging the school to be involved in such a creative way. I would add too that this positivity was also to the fore in the committed and enjoyable evensong I attended the previous evening.
"I hope that many children in the Bradford area will be given similar opportunities and that many of them will want to become choristers. Singing is for everyone!"
Bradford Cathedral holds a weekly 'Wednesday@One' Organ Recital, and you can find out more information about the guest organists on the Cathedral website.
If you would like to attend a future organ recital as a class or group – or find out more about joining the choir - you can contact the Cathedral on info@bradfordcathedral.org. Future music events also include 'Cathedral Sing!' and several concerts, with more information about these available at bradfordcathedral.org.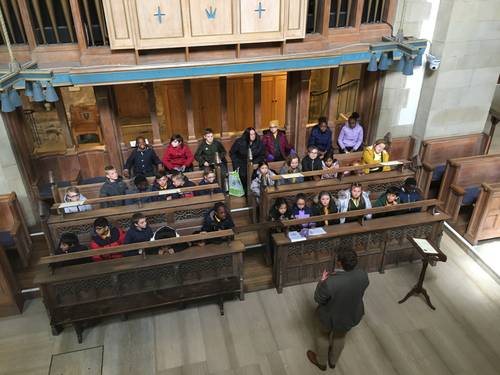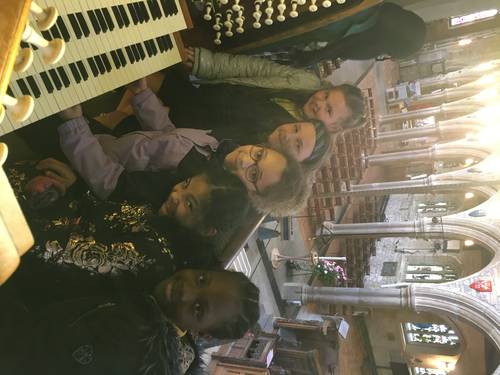 01274777720

Website

Facebook

Twitter

Philip Lickley

News category: Music