Volunteer Befriender in South Leeds

- MHA Live at Home Community Support Project

View all jobs
Our Community Support Project is a new initiative in the Beeston, Hunslet and Cottingley areas, working closely with the Live at Home scheme in South Leeds. Volunteer Befrienders visit, support and motivate older people who may be recovering from a period of ill health, a hospital stay or have experienced a breakdown in their social networks. The Befrienders help them rebuild their confidence to go out and reconnect with their community
We are recruiting enthusiastic and dedicated Volunteer Befrienders to provide an older person with short term support:
• Just one or two hours of your time each week; daytime Mon - Fri
• Short term support for up to 10 weeks
• Make a real positive difference to combat and prevent loneliness
• Become a valuable link in connecting people back to their community
• Help reduce the risk of re-admission to hospital
If you can spare a few hours on a week day, please get in touch now at LeedsVolunteering.Liveathome@mha.org.uk to find out more and apply to become our next Volunteer Befriender. We are especially keen to hear from you if you are over 50 and/or male. Our Volunteers range from 18 to 80 years young!
Hours: Part time, 1 – 2 hours per weekhrs
Contract: Permanent
Closing date for applications: Tuesday, 31 March 2020
Start date: Sunday, 01 December 2019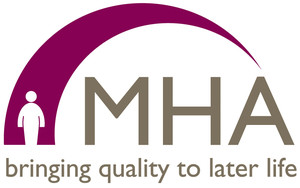 Contact: Sue Oliver, Volunteer Coordinator

07340 745140

Website

Facebook

Twitter

Network Leeds is a very useful organisation that I have recommended to others