Our little 'Truth Team' needs help…

- Heart4Truth

View all jobs
Our little 'Truth Team' needs two more volunteers who have faith, compassion, and an interest in/passion for mental health. There are currently four of us and, between us, we support a lady who has suffered severely at the hands of others and as a result of this has developed 'DID' 'Dissociative Identity Disorder'. We are supported by the charity Heart4Truth. https://www.heartfortruth.org/ Whose strapline is 'Equipping the Church to restore the wounded'
During 2017, and under their wise and experienced guidance, our team was formed. In that time, we have seen significant fruit. https://www.heartfortruth.org/articles/supportingothers-truthteams The purpose of a 'Truth Team', is to confront the individual daily with the reality that she/he is loved and accepted in Jesus and by us, and by doing this help to provide a place of true safety.
Ideally, there should be six-eight members of a team who can each hold a weekly role which is suited to their timetable, situation and skills. For example:
Having a cuppa and a chat
Supporting with a weekly shop
Ringing at a set time for a chat
Helping with the attendance at regular appointments
Supporting her for a few hours after her weekly therapy
Etc…
As there are only four of us the problem is that we either end up doing too much or not enough support can be given.
We have learned so much and it has been a privilege to be part of the team. If you are stirred by this appeal and would like to ask a few questions/find out a bit more – please ring Suzie on 07989 405 366
Hours: Part time
Contract: Temporary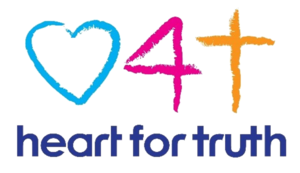 Contact: Suzie

Website

Really appreciate all you do to keep us all informed