Sessional worker

- Kidz Klub Leeds

View all jobs
We are recruiting! Over the coming months we are recruiting a dedicated team of Sessional Workers to support our Session Leaders in running our frontline activities.
Hours are term time only and will take place over early weekday evenings at our activities including at Hub's (smaller community based pastoral groups which the children walk to) and Central Kidz Klub for up to 400 children as well as carrying out home visiting rounds.
Our Session Worker roles are an opportunity to make a lasting impact upon children's lives and to do this alongside a passionate team who will cheer you on and develop you. We are looking for committed, compassionate individuals who are passionate about reaching unreached children, inner city mission and cheering children on to be our community changers and nation shakers.
Roles will vary from 5.5 hours to up to 20.5 hours/week in term time (31-35 weeks/year). There is some flexibility on days and hours for the roles. We invite all applicants to detail their availability (days/hours) in the application.
Salary £9.86 per hour gross. Holiday accrual pay is factored into monthly pay. The Trust also operates a Pension Policy.
Due to the nature of our work, this position is subject to a successful Disclosure and Barring Service check and references.  
Hours: Part time, 20.50hrs
Contract: Permanent
Starting salary: £9.86/hr
Closing date for applications: Wednesday, 03 November 2021
Interview date: Monday, 08 November 2021
Start date: Monday, 15 November 2021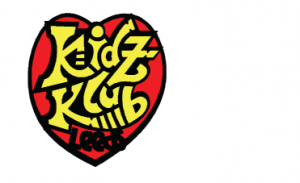 Contact: Clare Spencer

0113 2456533

Website

Facebook

Twitter

It has helped me to look for jobs and get ideas about volunteering