Project Manager - Vineyard House Ph2

- Leeds Vineyard

View all jobs
As part of our exciting Vineyard House Project we expect to undertake a major renovation work for a Grade 2 listed, 1880's building in the centre of Headingley over the next 12 – 18 months. We will be establishing a hub for ministry and service to the local community as part of the work of Leeds Vineyard church.

There are two project endeavours to consider: firstly, the raising of funds for this renovation and; secondly, the scoping and delivery of the renovation work. The aim is for Vineyard House to be available for service by the summer of 2019 with a funding configuration that does not rely on the financial support of the church.

Leeds Vineyard expects to complete the purchase of this building in the summer of 2018 at which point we wish to proceed with renovation works expeditiously.

We have an opening for a Project Manager to see us through this next phase of our vision. Initially we expect this to be a 12-18 month role (but with the possibility of a subsequent opening for a "centre manager").
There are various ways in which this role might work:-It will probably be a two-day per week position or it may be two separate roles - probably a day a week each;
• This could be a voluntary role with someone being able to offer us 1 or 2 days per week for 12-18 months;
• As a paid role the remuneration will depend upon age, experience and qualifications (between £20,000 and £35,000 FTE). We would consider a fixed term employment or a contract for services;
• You might have a different idea of how you could make it work. If you have the relevant skills and experience and would like to discuss it please contact us.
If you would like to apply for this post please email (or post) the application form, along with a covering letter explaining your skills and experience and how you feel God may be calling you into this role. Please call Anne Button on 0113 230 2139 if you would like to discuss this first.

Please send completed forms to: anne.button@leedsvineyard.org or post to:
Leeds Vineyard, Suite 2d, North Lane House, North Lane, Headingley, Leeds, LS6 3HG.

All initial applications must be received by 5pm on 20 April 2018.
Please return the completed Equal Opportunities Form under separate cover marked 'FAO Equal Opportunities Monitoring Officer'.
Hours: Part time
Contract: Temporary
Closing date for applications: Friday, 20 April 2018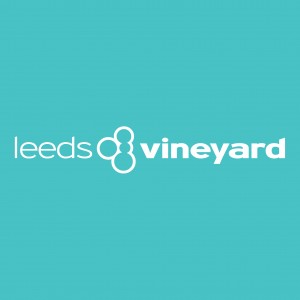 Contact: Anne Button

0113 230 2139

Website

Facebook

Twitter

Despite the economic hardships I thank the Almighty for the wonderful job you're doing