Kidz Klub Sessional Workers

- Kidz Klub Leeds

View all jobs
Kidz Klub Leeds is a registered Charity (1084977) working with 4-11 year olds in inner city areas. We have been running for 18 years. Our vision is to work together with congregations across the city to reach out to see lasting transformation, through the love of God, for the most marginalised and vulnerable unchurched children, their families and communities of Leeds.
We are recruiting! An exciting vacancy has become available at this key time for Kidz Klub Leeds as we build on the past 18 years of ministry and prepare for the coming 10.
We are looking for enthusiastic, committed, compassionate individuals who are passionate about engaging with children from across inner city Leeds
We have several sessional worker roles available - and each involve supporting the Central Kidz Klub (for up to 500 chidlren intially), home visitng rounds and Hub Klubs.
Hubs are locally based small groups to talk about life and to go deeper with God. Every six weeks the children plan and carry out their own local mission activities- we believe that the children are the community changers and the nation shakers.
These roles will involve being part of a team that delivers community work across the city.
We are also recruiting for a Sessional Set-up and Clear-away Worker. This is a key role as the charity launches a new term time Kidz Klub event for up to 1000 children in the auditorium at Bridge Community Church. The successful applicant will assist with the set up and clear away of the event. The post holder will be expected to work a dedicated 4 hours per week on Mondays from 2-4:30 PM and 7:30-9pm during term time, over 30 weeks/year. Some flexibility will be needed for the paid training period.
Please see our website for more details www.kidzklubleeds.org.uk
Hours: Part time, 16.5hrs
Contract: Permanent
Closing date for applications: Monday, 10 September 2018
Interview date: Monday, 17 September 2018
Start date: Sunday, 14 October 2018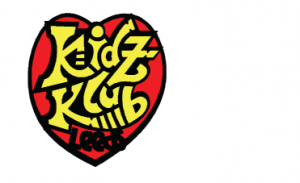 Contact: Clare Spencer

01132456533

Website

Facebook

Twitter

Network Leeds has helped keep me in touch with all God's doing in the city