Headingley Children and Youth Team Leader
- Cornerstone Baptist Church

View all jobs
Hours: Part time, 30.00hrs
Contract: Permanent
Starting salary: £24,750 pro rata
Closing date for applications: 3rd June 2022
Interview date: 13th June 2022
Start date: 11th September 2022
We are seeking a committed and gifted individual to work amongst the children and young people primarily at the Headingley site of Cornerstone Baptist Church. They will share the church's wider vision and have a heart for the whole church, interacting well with our different sites. They will be passionate about sharing Jesus with children and youth as well as developing inter-generational Sunday worship. The role will also be outward facing, building links with children and youth through community, schools and youth groups that feed into wider church activities.
As Children and Youth Team Leader, the postholder will have line management responsibility for at least one member of staff and for the children and youth volunteer teams. This role includes acting as the Designated Person for Safeguarding across our three sites.
There is a genuine occupational requirement that the post-holder will be a practising Christian due to the nature of this role.
Interviews will take place week commencing 13th June, with the aim of this new role starting at the beginning of September 2022. Please email info@cbcl.org.uk to get in touch with Kate Churchill, our Operations Manager to find out more about this post and to request an application pack.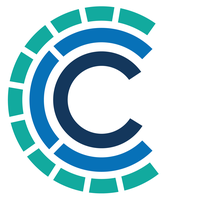 Contact: Kate Churchill

07568218885

Website

Facebook