Finance Administrator
- Mercy UK

View all jobs
Hours: Full time, 37.50hrs
Contract: Permanent
Starting salary: £21,210
Closing date for applications: 10th July 2022
Job Description:
As Finance Administrator, you take pride in excellence and efficiency, and you understand that these things are best used to serve others. Your eye for detail and love for people mean that you apply your skills in financial administration to make the lives of the people you work with easier. Working with databases, systems and processes are all in your repertoire of skills and you have the ability to deliver clear and concise documentation, correspondence and reports. You are proficient in Sage Professional software, inputting financial information with accuracy and speed, and using its reporting functions to bring fresh insight to the forefront of our practice.
Working closely with the Head of Finance, you will collaborate on bringing change and addressing areas of improvement. Whether through number-crunching, reviewing data, issuing reports or advising team members, you seek to understand the trends in our numbers and how we may streamline processes to ensure effective financial stewardship.
Above all, you understand that faith is the currency of the Kingdom of God. You hold in tension the need for effective stewardship with the need to rely on God's provision, understanding and remaining steadfast in the knowledge that a gap in finance requires both a practical response and a prayerful one.
To apply for this role, please complete the Mercy UK application form found here
https://www.mercyuk.org/current-vacancies/financeadministrator-s6gf4
Start Date: TBC
Interviews: Usually within 4 weeks of application received
Please download the recruitment pack to read more about who we are along with the team member benefits we offer to promote mental, emotional, spiritual & physical health for all our employees. Recruitment Pack can be found here
We are committed to building a working environment which embraces diversity, equity, and inclusion for all and we welcome applications from applicants from all backgrounds.
Disclaimer:
If you are interested in applying for this role, we advise you to submit your completed application form as soon as possible to have the best chance of being considered. We reserve the right to close the post before the stated closing date when we have a high response rate.
All positions carry an Occupational Requirement (OR) on the grounds of religion and belief in keeping with current guidelines of the Equality Act 2010. All post holders must be able to demonstrate a Christian belief and value system, in line with Mercy UK's core objectives and values (refer to recruitment pack for further details). Some post holders carry an OR on the grounds of gender (this will be stated on the job description and/or person specification.)
All new post holders will be required to undertake an enhanced DBS through Mercy UK before starting in post. This payment will be refunded to the post holder after the probation period has ended.
Training will be provided for the role as applicable.
We are unable to consider applicants who do not presently have permission to work in the UK.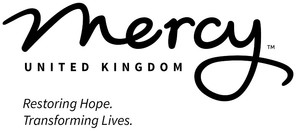 Contact: HR@mercyuk.org

07525430967

Website

Facebook

Twitter