DEPUTY MANAGER

- Leeds Vineyard

View all jobs
The Deputy Manager will assist the Manager with the running of the Contact Centre every alternate Saturday morning from 8am - 1pm.
It could be a paid post which is under discussion. The Deputy Manager will be trained to operate the project in its entirity, knowing the routines of the session, as there will be times when the Deputy will work solely as Leader in the absence of the Manager for holidays etc. You wil develop a thorough knowledge of the morning routine to ensure that everything runs smoothly. Work from 8am - 1pm, act as key-holder, oversee set up and set down, brief the team of volunteers on families that are expected. There will be times when parents may become difficult, so you will be expected to handle extreme anxiety, but never alone. Establish rapport with volunteers, children and parents. Be one of the main contacts for questions from volunteers and parents. Undertake interviews. Debrief volunteers at the start and end of the session. Recruitment of volunteers, and participate and help deliver training according to NACCC (National Association of Child Contact Centres) values; Raise awareness of the mission and work of the Child Contact Centre among the Leeds Vineyard and the wider community. Liase with agencies such as Solicitors, CAFCASS and help with self-referrals.
Leeds Vineyard are a church community meeting in Headingley and reaching out to the city of Leeds. We meet on Sundays and in Small Groups throughout the week, places where you can do life together. Whatever your background or situation, you are welcome. Leeds Vineyard is part of a national network of Vineyard churches in the UK and Ireland, and a wider international network. We are members of the Evangelical Alliance, which unites thousands of mainstream churches in the UK.
Hours: Part time, 9hrs
Contract: Temporary
Closing date for applications: Sunday, 15 October 2017
Interview date: Wednesday, 01 November 2017
Start date: Wednesday, 01 November 2017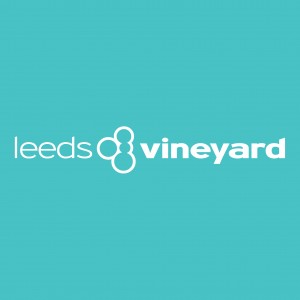 Contact: ELAINE SADLER

07435788837

Website

Facebook

Twitter

Thanks for all the work you do to help Christians in Leeds stay connected!