Children & Young People's Lay Employee

- Christchurch Ilkley

View all jobs
Main responsibilities:
• Further develop outreach and ministry with children, young people and families, liaise with existing teams and optimise the activities that provide for their spiritual and social needs.
• Work in close collaboration with the Minister in developing and implementing plans to provide stepping stones for mission and nurture in line with the church's Evangelism Strategy.
• Assist in the life of the church by regular attendance at services; be involved with and support the worship teams by coordinating the Children's work and building relationships with our children, young people and their families.
• Seek to promote a spirit of cooperation and volunteering through example and encouragement.
• Develop and strengthen community links and opportunities for witness and mission, in conjunction with local schools and Churches Together in Ilkley (CTI).
• Contribute towards the implementation and development of the mission work in the Soft Play Area (Dan's Den at Christchurch), working with the Outreach Worker.
• Attend Christchurch's quarterly Congregational Meeting; liaise as appropriate with members of the Church Leadership Team and report to the wider church as required.
• Attend and report to a small management group who provide support and direction for your work.
• Uphold and support the implementation of the church's policy on 'Safeguarding Children and Young People'.
• Keep a record of work undertaken and prepare relevant documentation for reports or appraisals as required.
• Be prepared to attend training courses that are appropriate to your job development.
Hours: Full time, 40 hours av per weekhrs
Contract: Permanent
Starting salary: £20000 - £25000
Closing date for applications: Sunday, 19 November 2017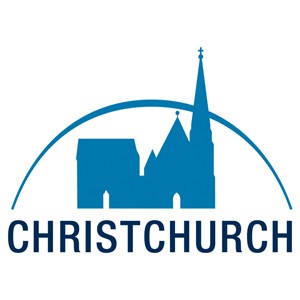 Contact: Roland Henney

07504 200151

Website

An excellent communication forum